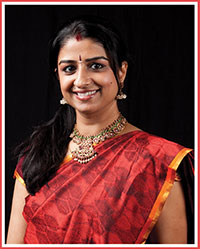 Priya Raju started learning Bharatanatyam at the age of five under the tutelage of Srimathi Shantha Raman in Coimbatore. She continued her training and successfully completed her Arangetram under the guidance of Kalaimamani Thanjai A. Hemnath in Chennai. She also underwent training in the different aspects of Bharatanatyam including Nattuvangam under the direction of Srimathi Sasirekha Rammohan in Chennai. Priya has been actively performing and teaching Bharatanatyam and has won many accolades along the way. From a very young age Priya has had a great passion for traditional Indian music and dance and she continues to be a student of the art and add to her repertoire. She has long dedicated herself to teaching, performing and promoting the Bharatanatyam dance form. In her capacity as a teacher, she has worked tirelessly over the years with students and the local communities not only by teaching this unique art form but also by helping them appreciate and cherish the traditional aspects of this ancient dance form.
As the Director of Kripalaya Dance Academy, she has strived to preserve and promote Bharatanatyam with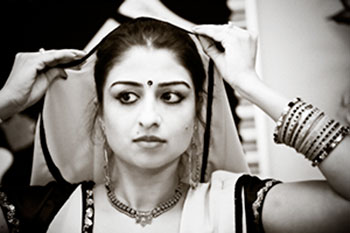 performances at the Tulsa Performing Arts Center Summer Stage event (a very prestigious, invitation only event). Ever since starting the dance academy in 2002, she has showcased the school's multifarious talents at various cultural events in Oklahoma and out of state as well. The school spread its wings to other states including opening for the prestigious Heritage festival in Chicago. Steeped in her belief that any music or dance that moves the soul should be embraced and that all cultures should be respected and appreciated, Priya has never shirked from imbibing dance forms from other cultures. As a result, along with her unique individuality, she has brought forth to her audiences an experience enriched with innovation and diversity while promoting awareness about the beauty and meaning inherent in dances from around the world.