Tulsa Performing Arts Center SummerStage 2017
In today's world there seems to be a lot of conflict, fear and uncertainty.  There is no better time for us to come together to show that we can all coexist. We may all be different, but we are the same in our hopes and aspirations, in our expressions of joy and happiness.  The diversity that exists in each of us is something to be celebrated and not feared.  And as humans we all have a responsibility to look after each other and preserve each other's culture. "Sangama' means Confluence.
This production of dance and music will depict how we can embrace our individuality and show how wonderful the world can be if we all came together as one.  This show will feature Indian Classical, Semi-Classical, Folk, Bollywood, Hip-Hop, Salsa, Belly Dancing and much more.
This Memorial Day, it is important to remember the great sacrifices that our Veterans made so that we can all enjoy our freedom to be different and to share one another's cultures. So, this year, we are honored to dedicate this show to our Veterans.  This show is a production of Kripalaya Dance Academy and is directed by Priya Raju.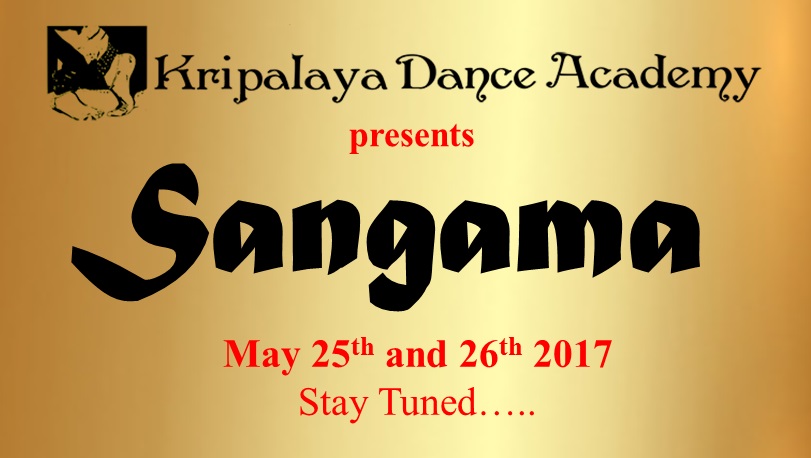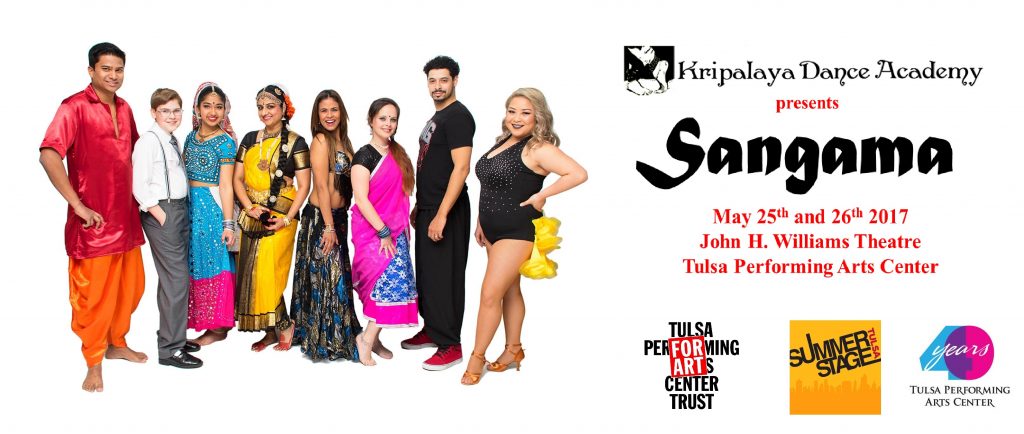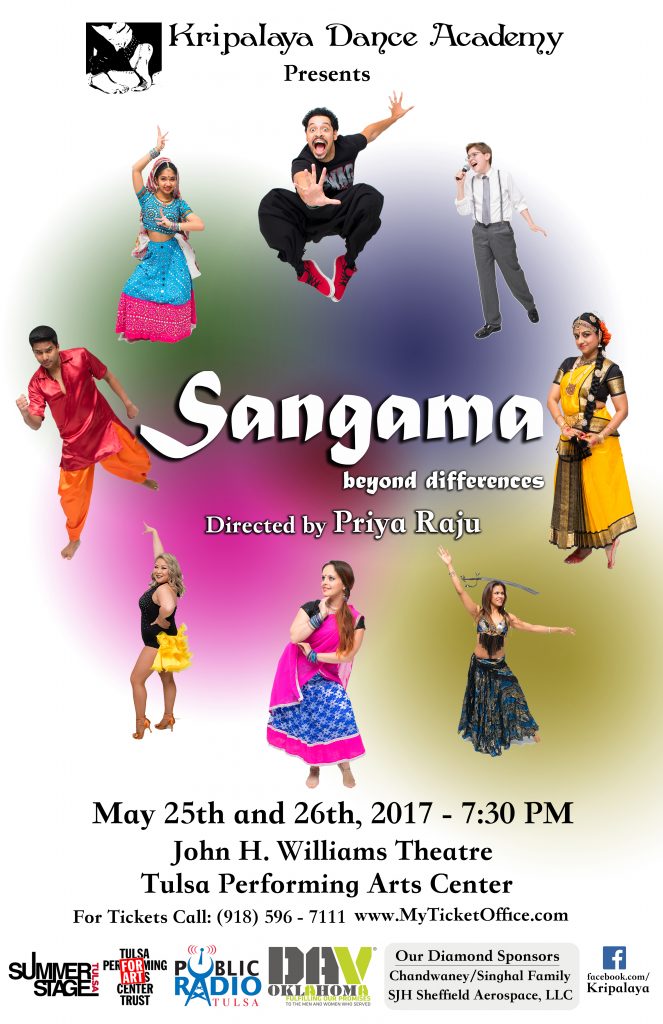 Poster Credits: Meenakshi Sundaram Krishnaswamy, Lightz Photography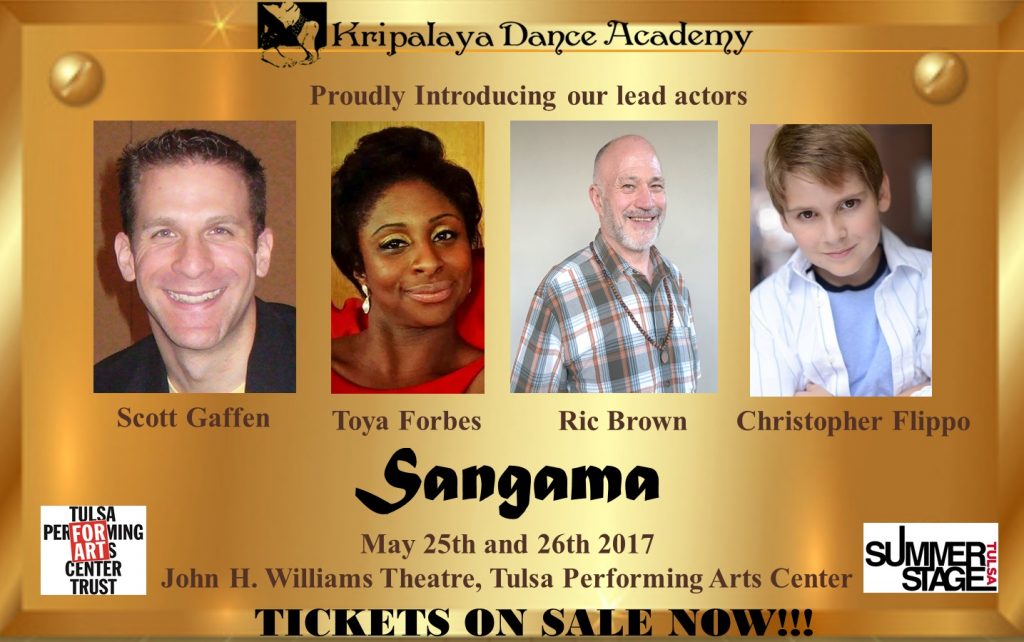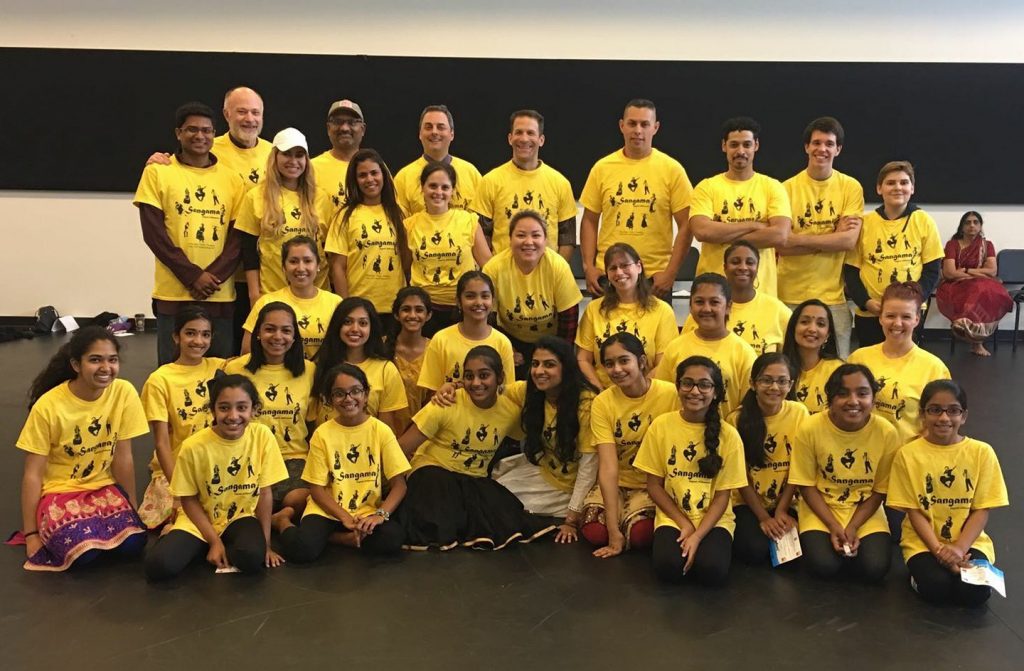 SummerStage Website Link
KTUL Channel 8 ABC Good Day Tulsa Interview
Tulsa World News Coverage
Tulsa Public Radio NPR 89.5FM Priya Raju Interview with Rich Fisher
POST EVENT DIARY
Thank you for your overwhelming support which has made this show a grand success. With record breaking audience and positive reviews, we are indeed pleased to have entertained all of you.
Sangama Photos
SANGAMA EVENT VIDEOS
SANGAMA SPONSORS
We would like to sincerely thank our sponsors for their support and generosity. This show would not be possible without the contribution they have provided us. We deeply appreciate the willingness with which they have and continue to support our efforts to introduce and promote the rich diversity that is present in dance from a multi-cultural society.
DIAMOND SPONSORS
Chandwaney/Singhal Family
Dr. S. Krishnamurthi MD
SJH Sheffield Aerospace, LLC
PLATINUM SPONSORS
Mr. Prakash Musapet and Family
Dr. & Mrs. Neil and Khanh Agrawal
Mr. John D Harper and Esther Harper
Dr. Richard Jesudass and Family
The Meshri Family
The Kanderi Family
Mr. Ric Brown
The Kalapura Family
Best Western Plus Downtown Tulsa
Kanchy Govind and Baishali Nair
GOLD SPONSORS
Joshi Technologies International Inc.
Fit Body Boot Camp in Midtown Tulsa, South Tulsa, Owasso, and Bixby(https://www.fitbodybootcamp.com/tulsafitnessbootcamp)
Claremore Sioux Apartments
Himalayas- Aroma of India, Tulsa
SILVER SPONSORS
India Palace, Tulsa
The Kurella Family
Dr. Srikanth Reddy and Family
CAST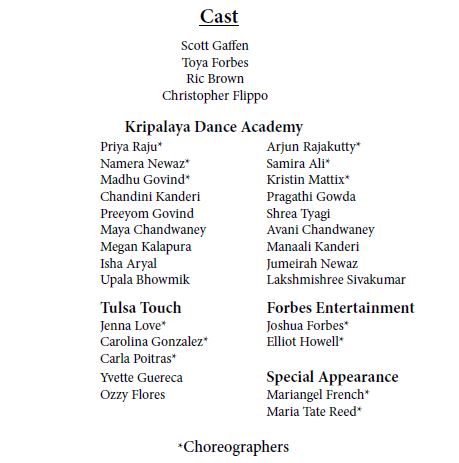 CREDITS
Direction and Script:
Priya Raju
Assistant Director:
Arjun Rajakutty
Title and Concept:
Meenakshi Krishnasamy
Set and Effects:
SilverWolf Productions. Artistic Director: Rich Goss, Crew: Mary Holliday, Andrea Tollison 
Stage Manager:
Camie Hayes
Assistant Stage Manager:
Kaitie Bryan
Sound Engineer:
Paul Hanson
Lighting Designer:
Deanna Byford
Photography and Graphic Design:
Meenakshi Krishnasamy, Lightz Photography
Videography:
Daniel Murphree
Sound Editing and Marketing:
Arjun Rajakutty
Back Stage Hands:
Usha Mani, Moshi Kanderi, and Hea Pushpraj
Makeup:
Saki Newaz
Costumes:
Shanthi Tailors India, Suganthi Balakrishnan, Ritz Fashion Trendz, Sufia Chowdhury